Page content last updated Mar. 19, 2008
Copyright © 2008 Larry Benko, W0QE
Garfield/Rosebud, MT 3/2007
No population explosion or traffic here.
Not a single car came by in over an hour.
Wheatland/Meagher, MT 3/2007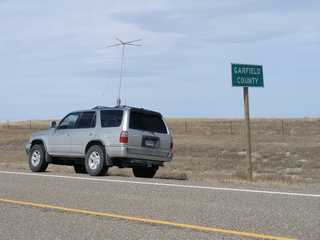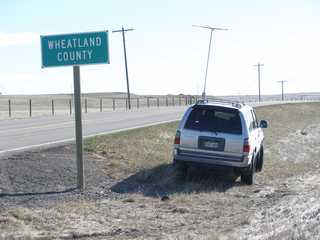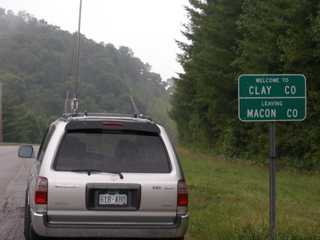 Clay/Macon, NC 8/2006
About 15 miles west of where my
mother-in-law lives.
Pitkin/Garfield, CO 11/2003
Had just finished USA-CA 2 months earlier and the trip was to get K2NJ the last county for the WBOW for Bingo.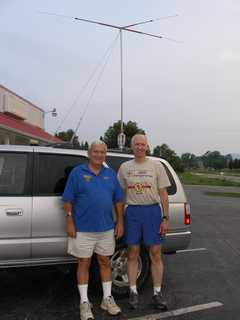 Roanoke, VA 8/2006
Wife and I had dinner with AB4YZ and Ray's wife Diane.
Tazewell, VA 8/2006
Roadside "eyeball QSO" with K8CW(left) and KC0JG(now N9QS right). Silver was helping Alan finish up all counties on 30m.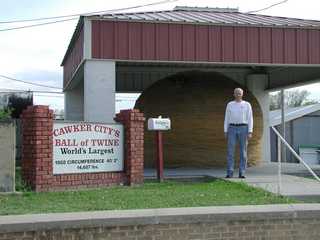 Mitchell, KS 5/2004
The ball of twine stinks!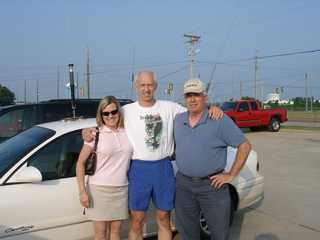 Dyer, TN 8/2006
Randomly crossed paths with N9JF and had dinner with Jim and his wife. Picture shows my wife while Jim's wife Melba took picture.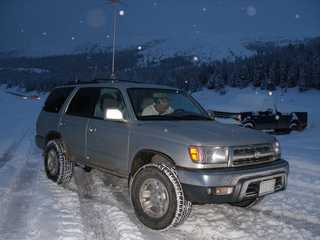 Summit/Eagle, CO 4/2007
Springtime in the Rockies.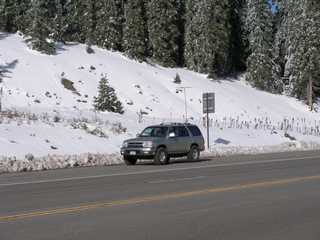 Mineral, CO 8/2007
Summer in the Rockies.
Here are a few pictures from along the road while putting out counties. Meeting friends along the way either accidentally or planned has been very enjoyable. As usual all pictures can be clicked on for a higher resolution image.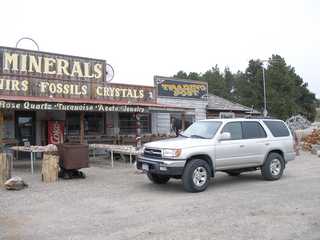 Custer, SD 11/2007
Nice when the tourists are home.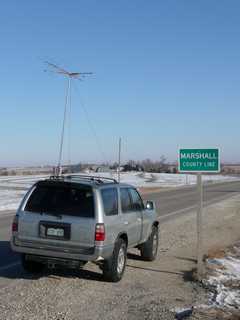 Marshall/Riley, KS 1/2008